Welcome to Our Service Department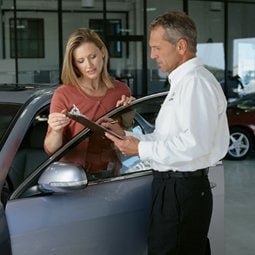 Classic Ford Columbia in South Carolina wants to be your one-stop shop for regular vehicle maintenance, engine repairs, and parts ordering. Our certified technicians have years of experience working on new and pre-owned cars, trucks, vans, and SUVs, whether they're Ford or another manufacturer.
Routine maintenance is vital to ensuring your auto stays in peak condition. Fluid changes, filter replacements, tire rotation, and transmission flushes (just to name a few) must be done on a regular schedule to avoid problems on the road. That's why the Classic Ford Columbia Service Department is here - to take care of these simple tasks as quickly as possible so that you're back on the road in no time. Be sure to check out our specials with great deals on routine service.
Just as you encounter the occasional bumps in the road, you might experience a few hiccups with your engine. When you're having mechanical problems with your vehicle, you can trust the Classic Ford Columbia service technicians to properly diagnose the issue and take care of it in a timely manner for hassle-free maintenance.
Our commitment to superior customer service definitely extends to our Service and Parts Center. As with your shopping experience, we aim to make your vehicle maintenance or repairs as hassle free as possible. That's why you can schedule your service appointment or search for or order parts right from your home computer! However, if you have any questions, we are here to help. We look forward to keeping you on the go!